Choose golf-pro-approved solutions for elevated performance.
Request a GolfGreens® Consultation to Get Started
Turn your backyard into a Jimmy-approved golfer's paradise.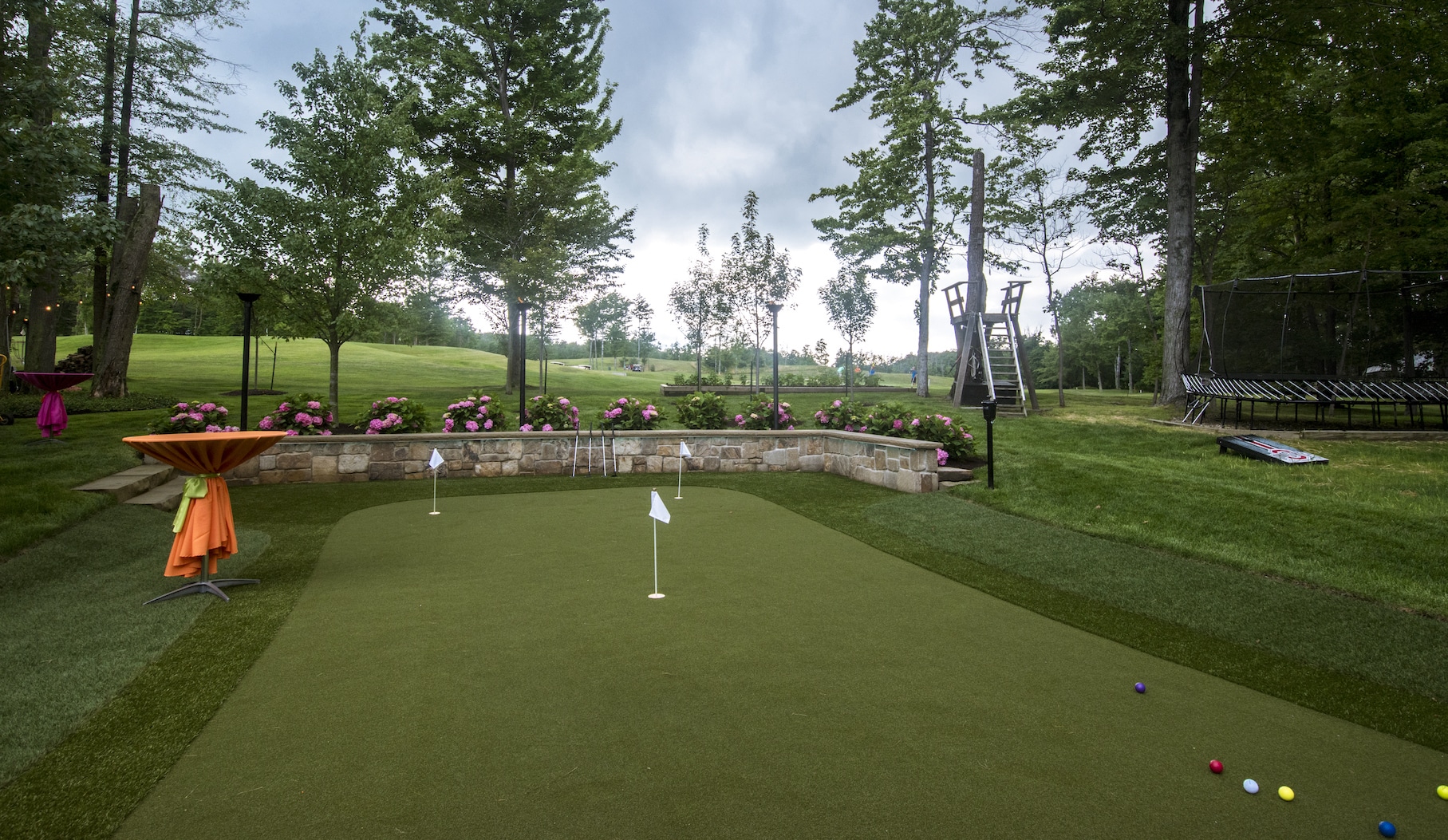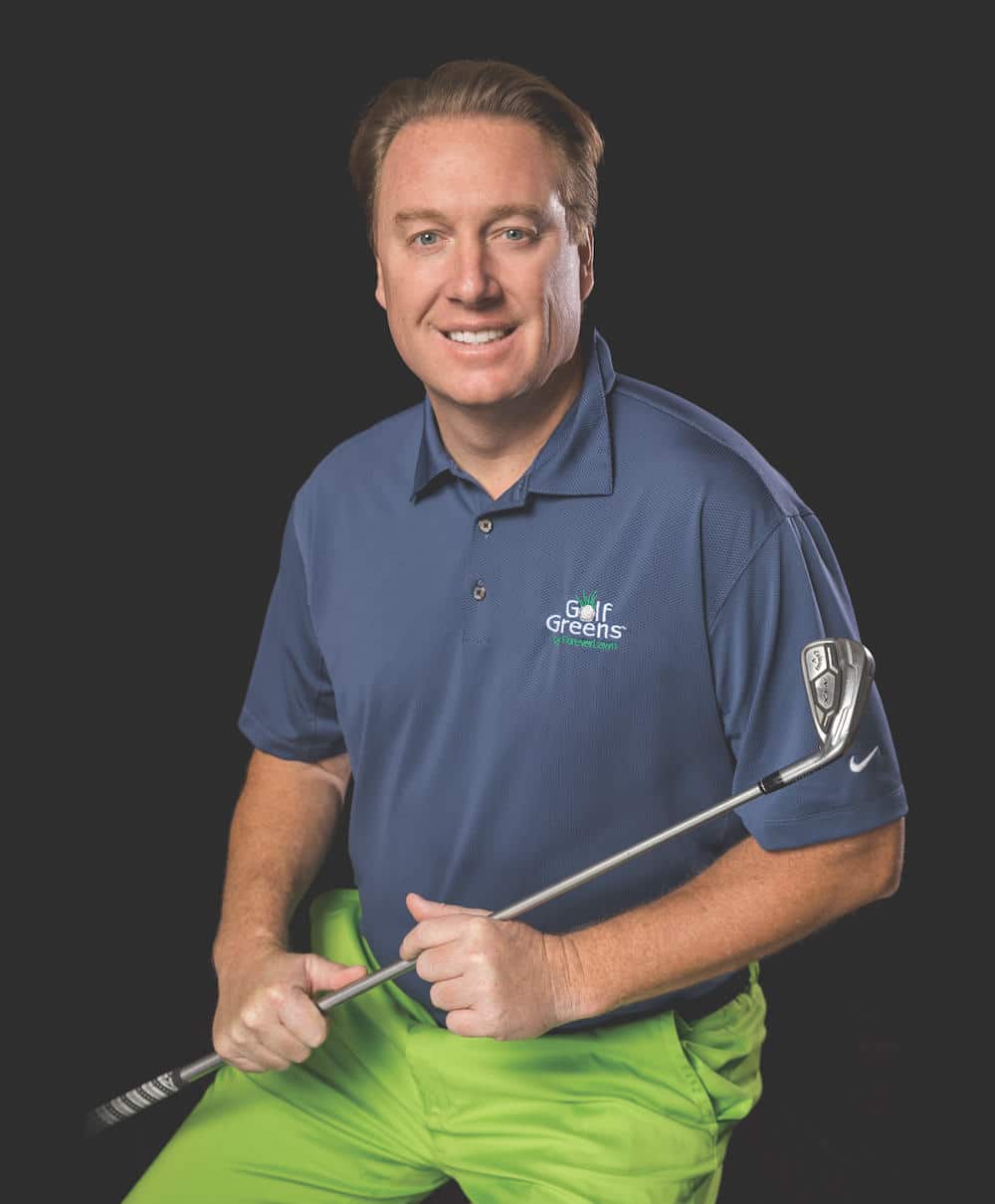 Jimmy Hanlin chose GolfGreens® for his own backyard putting green where he frequently practices and entertains. If our turf is up to par for a PGA golfer, it'll definitely fit in with your personal putting green dreams.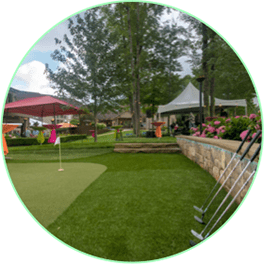 Entertainment
If you're the house that always hosts holiday gatherings, Superbowl parties, and casual get-togethers, it's worth it to put in a feature that everyone will love!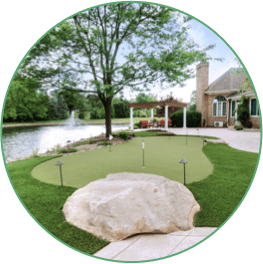 Practice
Imagine just stepping out into your backyard ready to putt! Having a place to practice putts is essential to improving your technique.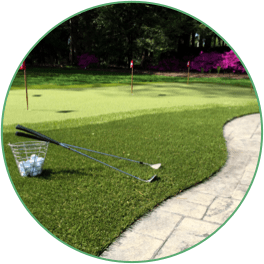 Aesthetics
The rich, green fibers and realistic appearance of GolfGreens give you that golf club look—right in your own backyard.
Elevate your golf game on high-quality greens.
True Putt 10/11
True Putt 10/11 is designed for serious golfers who want to improve their putting skills. The numbers 10/11 refer to the speed of the putting green, as measured by a stimpmeter. The short, dense product offers a tight nap for a fast, consistent ball roll to give the avid golfer a realistic and reliable surface.
Pin Seeker
Pin Seeker is a polypropylene sand-filled green that provides an excellent surface for catching longer approach shots, while also allowing for putting. Golfers enjoy a high-quality putting surface with this product, which requires annual maintenance for optimum performance.
Pro Putt & Chip
Pro Putt & Chip is a versatile product for the entertainer or avid golfer. A taller pile height allows for chip shots up to 10 yards, and the consistent putting surface is an 8 or 9 on the stimp.
EZ Putt
EZ Putt is a family favorite for the backyard. The entry-level putting green has a medium pile height and average stimp speed that allows for consistent putting and short range approach shots.
ProDrive
Great for tee line and driving range applications, ProDrive is a tall, thick, dense, all-nylon product that can hold a tee and will not melt under club friction.
Fringe
Finish off the look of your putting green with our high-performing fringe turf. The beautifully realistic artificial grass complements our entire line of synthetic greens by adding an attractive perimeter.
Get 10% OFF GolfGreens on the Go™
Made from True Putt 10/11, the same premium product used to create permanent greens, GolfGreens on the Go provide a first-rate experience wherever you are. We're bringing the green to you—in three different sizes.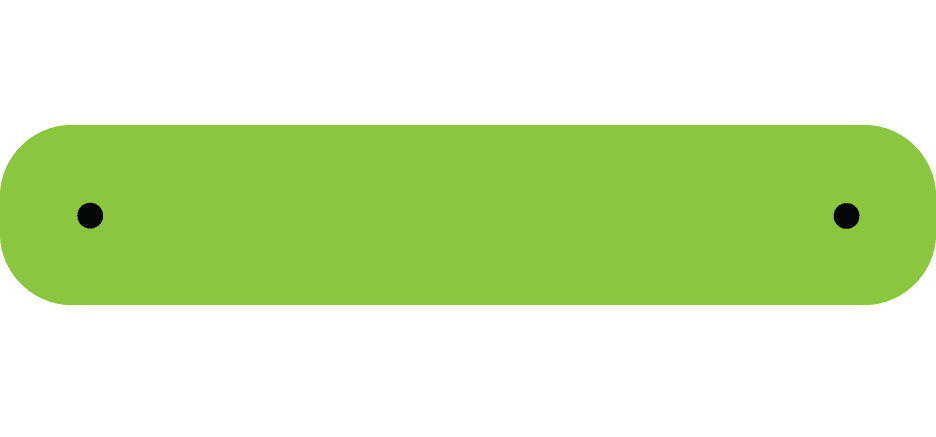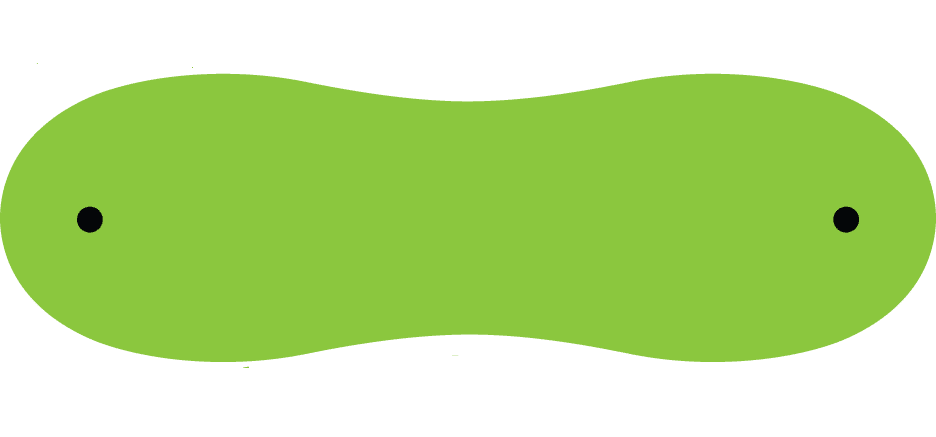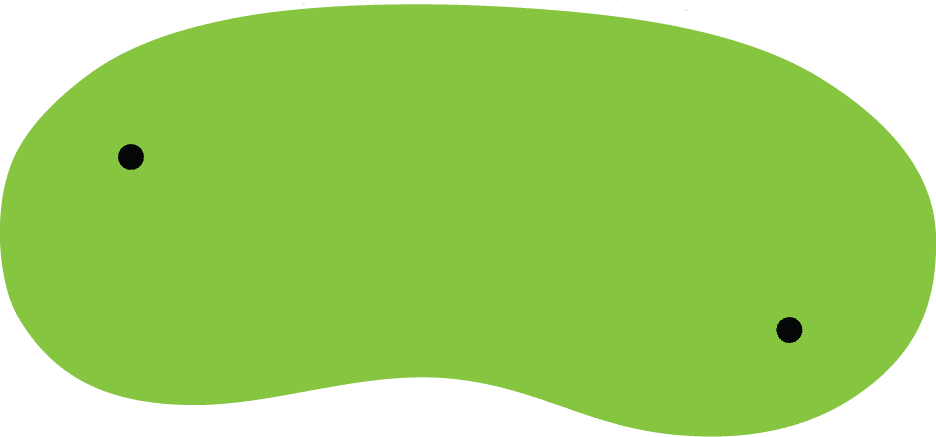 We're offering a special 10% off discount code to Golfer's U app users to help you save on your GolfGreens on the Go purchase!
Shop now with code GOLFERSU10.
What are your needs as a golfer?
Our expert team has created these artificial turf products with an edge in helping to improve the essentials: putting speed, putting consistency, and approach shots. Find the right turf product for your unique needs as a golfer.
Start practicing like the pros—wherever you are.
"I love the GolfGreens True Putt 10/11, because it's fast like some of the great courses I've played on throughout the country. It's a nice consistent surface to practice putting on."
—PGA Golfer Jimmy Hanlin