Impeccable Installation for Superior Performance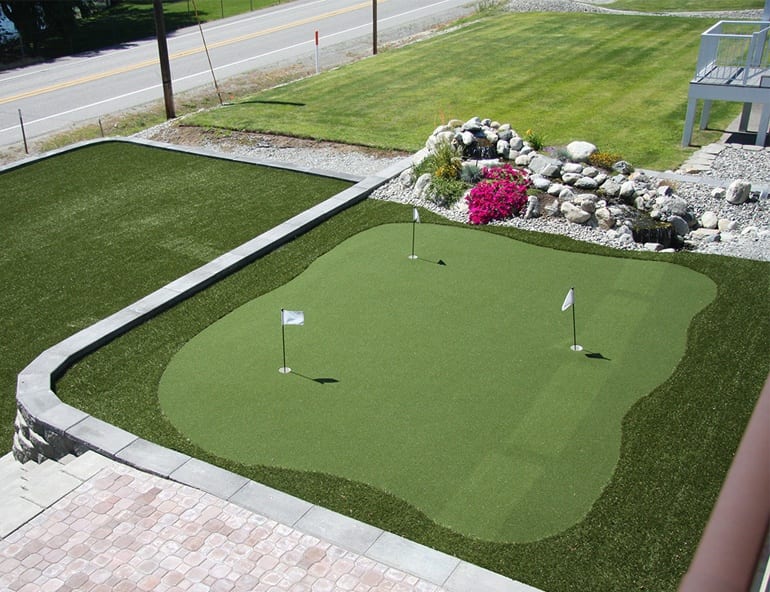 We know that high-quality installation is crucial for our customers to enjoy the superior quality of GolfGreens for years to come.
That's why at ForeverLawn, we make sure every aspect of the installation process is completed with impeccable accuracy and quality from expertly trained installers who understand how to create that realistic finished look that offers the performance it was intended to provide. Every step of the installation process—from base prep and nailer boards, to cutting, seaming, and finishing—follows our strict ForeverLawn standards in quality, so you can enjoy a beautiful green turf for years to come.
Our professionals approach each job with the utmost care to ensure your project is a success. Contact a local ForeverLawn Dealer to get started on your GolfGreens installation.