In this segment of 18 Holes shot from SentryWorld in Stevens Point, Wisconsin, Natalie Gulbis schools Jimmy Hanlin on stance and ball position. It's easy to forget about where you line the ball up left to right in relation to your stance and push the ball right, as Jimmy does on this tee shot.
As you watch the video, you can hear Natalie react to Jimmy's foot position as she uses her experience to instantly diagnose what went wrong on Jimmy's drive from the tee box. Jimmy makes a classic mistake that many amateurs make without realizing it.
Even the top pros can find themselves guilty of finding that comfortable position with the ball too close to their back foot. After hitting mid-range irons or a wedge on the last hole, it can feel natural to line up this way for your drive on the next hole.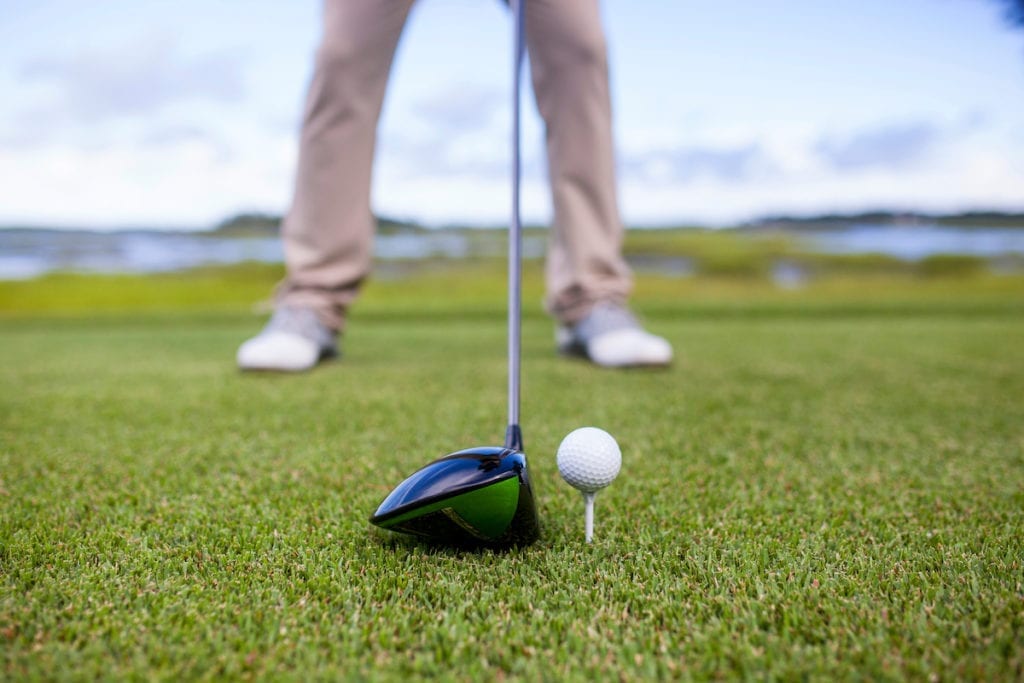 Slow Down and Position the Ball Closer to Your Left Foot
Be deliberate on your next drive. Ensure you position yourself correctly with the ball just inside your front or left foot if you are a right-handed golfer. This position may feel a bit unnatural at first, but it's critical to driving the ball straight down the fairway.
Natalie reassures us that we can all find ourselves out of position from time to time. As a LPGA tour professional, she's done it herself and seen other professionals do the same. It's worth addressing this simple aspect of the game if you find yourself suddenly pushing your drives to the right during your next round.
Slow down as you approach the next hole. Ensure that you are both the proper distance from the ball and correctly aligned left to right.
This video shows you how even the pros need to slow down and position the ball properly to avoid sending their drives to the right! Be sure to check out all our golf pro tips or contact us today to learn how GolfGreens® artificial turf can help you practice like a pro!