Want to lower your golf score? You've got to make long putts on the first (or second) try. Sinking those 30-, 40- and 50-foot putts requires precision. If you don't accurately calculate the distance and speed needed for the hole, your golf score will climb.
LPGA Professional Natalie Gulbis reveals the best drill to consistently sink long putts and improve your golf game. She learned the technique first-hand from Phil Mickelson and can now make long putts with her eyes closed (no joke!).
Learn to Focus on Speed, Not Breaks
Distance control is the secret to your putting game. Natalie has mastered the long putt by focusing on speed over anything else. Here's how:
Walk Off the Distance
Start by measuring your stride. You want to master a three-foot stride, so you can easily pace off distances on the green. Once you're familiar with your stride, you can accurately determine varying lengths of putts.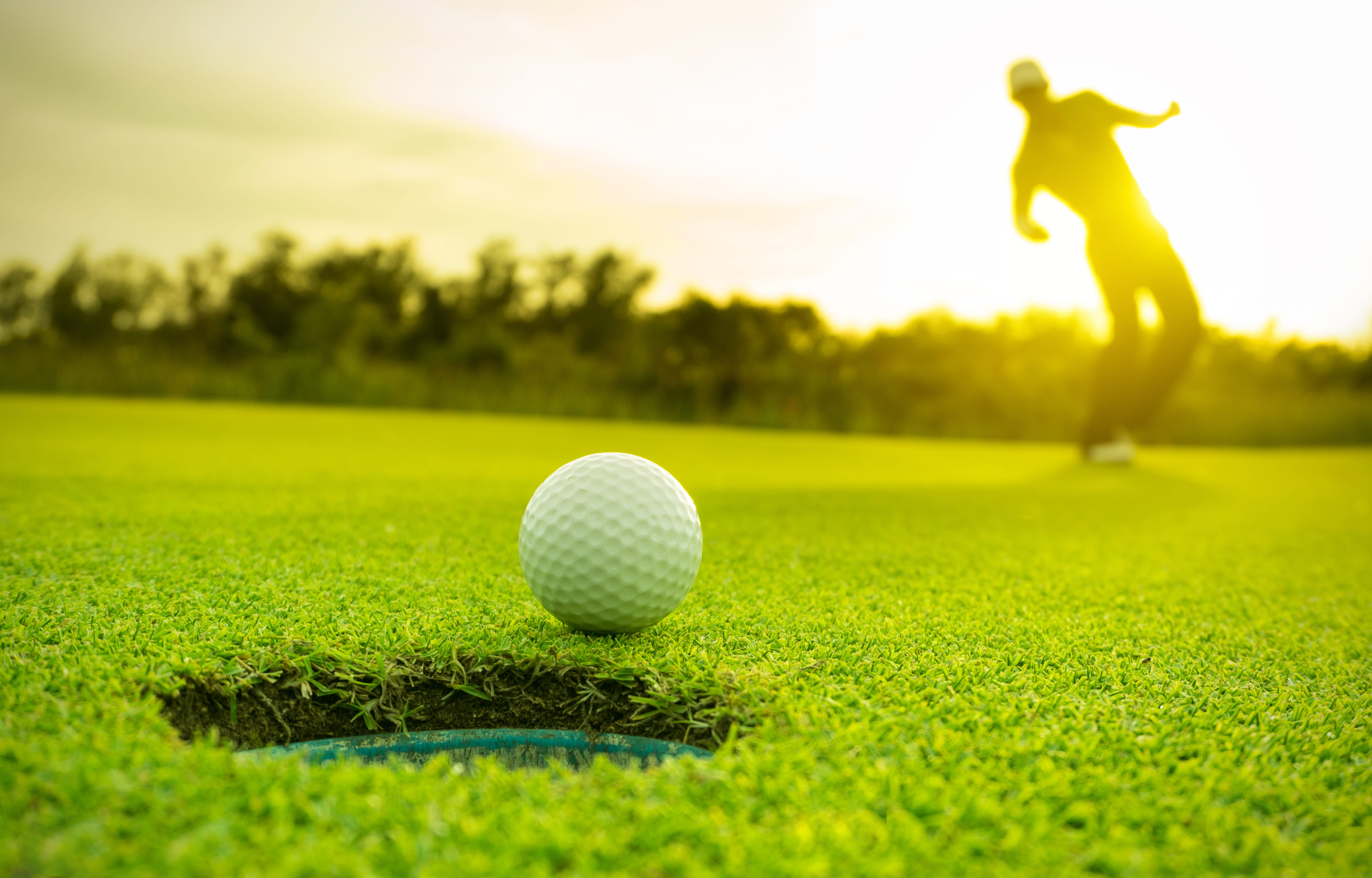 Follow the Drill
Put a tee 30-, 40- and 50-feet away from the hole. Practice making multiple putts from each distance. As you work through the drill, you'll figure out the best stroke to position your ball near (or in) the hole.
Sink Long Putts
While line is essential to holing putts, it's ultimately a lack of the correct speed that hurts your game. If you can accurately assess your distance to the hole and apply the appropriate speed, you'll sink more long putts.
Get Serious About Your Putts
Hands down, putting is one of the most essential aspects of golf. When you train yourself to calculate distances and master putting speeds, you'll lower your score. Before you tee off next time, make sure to practice this drill. It'll spare you the dreaded three-putt on the course.
For more golf tips to amp up your game, visit our Golf Pro's Corner from GolfGreens.